Interior Painting Contractor in Portland, OR
Cabinets - Doors - Trim - Walls - Ceilings
The first step of any perfect painting job is choosing the right color! But choosing the right color is not the only step, having the right painter swing the brush and apply the color is even more important. With Murrayhill Painting, you will get both! Industry professionals with years of experience that use the right tools to make your home a vibrant and beautiful place to live!
Enter your information and Matt will call you right back to set up an appointment!
Residential Interior Painting and Staining
It is amazing how color selection affects the look and feel of a home. We will work with your interior designers and our experience with them enables us to help homeowners with their color selections.
We take the look of your interior paint job very seriously. If you do too, then Murrayhill Painting is a good fit for you. Please read through the services we offer. When you're ready, give us a call or fill out the form below and we will call you back to discuss your project and talk about your options.
"The painting crew from Murrayhill Painting was impressive. The guys were careful and neat, and finished the job on time as they said they would. They arrived on time every morning, were cheerful and professional, and cleaned up after themselves each day."

- Marcia
"This company is top of the line for interior/exterior painting. The owner is very professional and goal oriented. He is so focused on meeting the homeowners/General contractor expectations on quality and timelines. He is very hands on and has a great crew."

- Teisha Duffey
"I've known Matt for years and his company up here in Washington has painted a few homes for me, we work well together especially when it comes color choices! I know if I ever had a problem he would be right on top of it! So if you want an honest job for an honest rate go with this company, you won't be disappointed!!!"

- Cliff Whitmore
"Murrayhill Painting LLC did a fantastic rescue job of some horrifically bad work done by a preceding painting contractor whom I fired. Murrayhill's restoration was epic. Millwork paint laid down like glass. Excellent stain work and cabinet painting. Every member of the crew is a highly skilled, quality conscious professional. This is not a team you have to watch, or coach, or correct. Craftsmen quality, not workman quality. I intentionally picked top bid, not low bid, and still got more than I expected."

- John Upton
"We had to paint a few interior ceilings at our house and Matt was referred to us by a Realtor in Portland. Matt showed up the next day to walk the house. He was highly professional and provided valuable feedback on the job scope and what type of paint was best. Matt scheduled our painting immediately and did an excellent job. All of this and he tied for best price out of three painting proposals. Matt will be our first call for any future painting!""

- John Rassier
"Matt has been a pleasure to work with and the attention to detail of the craftsmen always makes us look great."

- Lloyd
"The Murrayhill estimating and install teams are very professional and easy to work with. They show up on time, every time and always are in great communication from start to finish. Their installers are very detail oriented when it comes to protective coverings and take the time to install the paint carefully and thoughtfully. They also make multiple trips to touch up paint and provide client care after their work is complete. "

- Courtney
"Matt and his team did an excellent job painting our interior walls and all of our kitchen cabinets in our new house. Our business rep, Matt Duffey, as well as the painters themselves were great to work with. Pricing was very competitive for the quality of work. They even sent out a professional Color Consultant to help us choose our colors."
- Scott

"Matt and his team did an excellent job on my personal residence. He was on time, provided an accurate bid for which he delivered on, and provided timely updates. As a result of this experience, I've hired him to work on another exterior project too."

- Michael Knapp
"Matt and his team painted my 100 year old two story house and detached shop. My house is complicated and needed lots of prep work from all the chipping, etc. the result of my experience: Highest quality work you will ever find! Matt and his team have great attention to detail and do impeccable work. I'm so thankful my home is so beautiful now!!"

- Christine Joy
"QUALITY and DEDICATION! Those are understated words when describing Matt's work. He was by far the best painter we have ever worked with and my husband is a builder...so we have a LOT of experience with painters! He will over service and over perform any job you send his way!"

- Mauri Tamborra
"Wow! Just wow, we had a tight timeline to get painting done before our new floors went in, Matt and his team went out of their way to ensure out project got done and on little notice. They were meticulous in their work, and the final product exceeded my expectations, they have found a customer for life! Just an outstanding business, crew, and work ethic! Thank you!"

- Kassie Bonnell
Walls and Ceiling Painting
The colors in the interior of your home create the mood and feel of the living space and have a major impact on your life when so much time is spent inside. We will work with the colors and paints you have or help you make the appropriate choices to get the look and feel you're after.



Throughout the process, we will clear out the space, clean the surfaces to be painted, and mask/cover everything that we don't want to get painted. Our skilled painters are some of the best and have mastered the techniques necessary for getting a smooth, consistent finish that will leave you wondering how they did it.



Usually, we'll paint the trim with a nice accent color like a bright white or sometimes a dark brown to give your living space a sharp contrast that highlights the more appealing features of your home.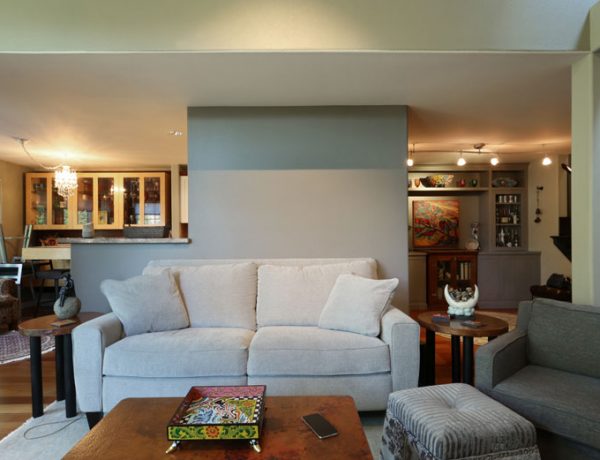 Cabinet Painting and Staining
Cabinets are the dominant feature of any kitchen. They provide functionality while making or breaking the look and feel of the living/working space. Sometimes changing the color of cabinets can change the feeling you get when you walk into the room.
Our painters are experts at taking dated, tarnished cabinets and turning them into a new-looking work of art that withstands stains and holds up against constant use.

We will remove the doors and drawers, mask off the surrounding area, and sand/scrape any areas with peeling paint or obtrusions that will show up in the final coat. We'll paint the frames in place and take the doors and drawers somewhere free of dust and wind to spray on a few layers of smooth paint. The end result is a revitalized kitchen with cabinets that you would swear were brand new.

Are you considering a new cabinet paint job as an option for your kitchen remodel? The first step is to let us take a look and explore your options with you.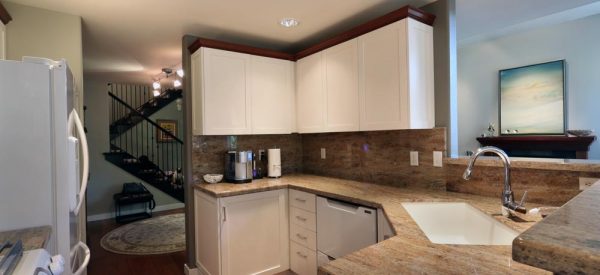 Doors, Windows, and Trim Painting
When we paint doors, we will remove them from the frame and strip the hinges. We'll mask off the hinge insets because we don't want the paint to build up and push the hinges out making the door too wide to fit back in the frame. Depending on the state of the door, we may sand and scrape any chipping paint or other obtrusions that will show up in the final paint job.

Depending on the look we are going for, we may spray the doors with an air-powered paint sprayer or brush the paint on if we want to get the horizontal and vertical stroke lines that give that contemporary look and feel. When we're finished painting the doors, we'll install the new or old hardware hang the door on the frame, and make sure it opens and closes properly.
A lot of windows these days are made of vinyl and come in the desired color, but the higher-end windows are made of wood and should be painted or stained to match the rest of the interior features of your home.

The process of painting windows is similar to doors where we remove the windows when it's possible to make it easier to get the paint where it needs to go. We will make off the glass to make sure it doesn't get any paint on it and apply the paint to the frame with a sprayer or a brush depending on the final look we're going for. Multiple coats are usually necessary to ensure a smooth finish and create a durable layer that protects the materials underneath.
The trim in your home can be painted in place or before being installed. If we paint it in place, we will mask off the areas around the trim that we do not want to get painted. Sometimes we might not mask the area if we plan on using our skilled brushing techniques to apply the paint in the right spots without straying outside of the lines. If the trim is painted before installation, we will come back behind the installer and putty the nail holes, and make them disappear.

Then, we'll come back with a small touch-up brush and cover the putty spots making them disappear into the trim. The end result is the appearance of a never-ending strip of trim around your home where it's hard to tell where the individual pieces come together to make seams. The sign of a good paint job is not being able to see the seams and nail holes.
Brick Fireplaces and Shiplap
It can be difficult to remove a brick fireplace or wall, but painting it can be the option you've been looking for. It's amazing how drastically a brick wall can be transformed by changing the color. It can be a tricky process to paint these because the surface is so uneven but that's why we are the best. Our painters will clean the surface and use a high-powered sprayer to paint even coats onto the rough surface until it looks perfect.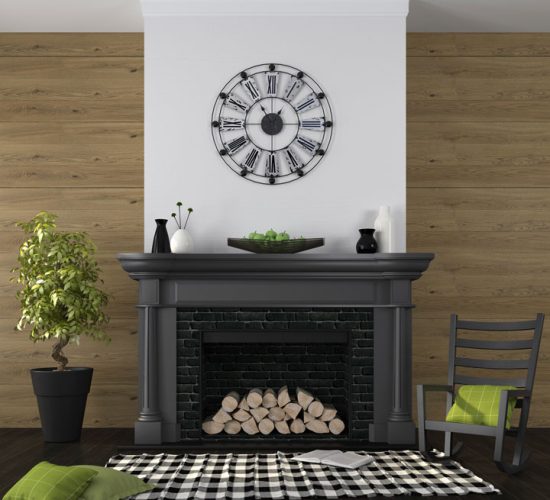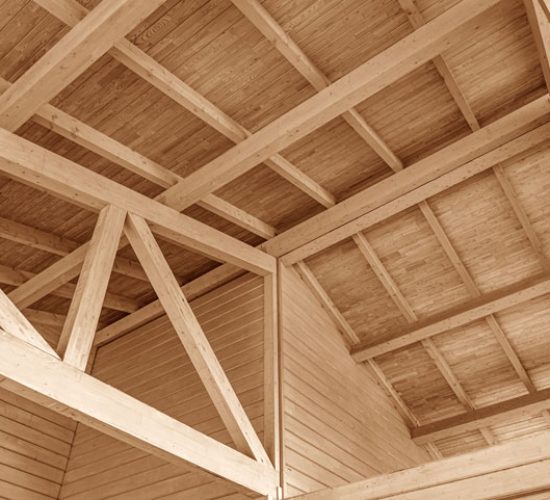 The posts and beams, when exposed, present a great opportunity to add depth of field and contrast to your interior space. Whether we're painting or staining these elegant features of your home, we'll apply our surefire process for getting the best, most consistent look every time. If you aren't sure what color stain was used, we'll take a look at it and use our keen eyes and years of experience to determine what stains to try. With a few samples, we'll be able to match something close enough that nobody will ever notice it wasn't part of the original project.
Family Rooms, Living Rooms, and Bedrooms
These rooms in your home are meant for relaxing. The feeling you get when you're spending time in these areas is impacted greatly by the colors you surround yourself with. We'll help you find the right colors that will fit with your style, furniture, and the things you intend on hanging on the walls. If you already have a color in mind or want to match another area of the house, that's not a problem.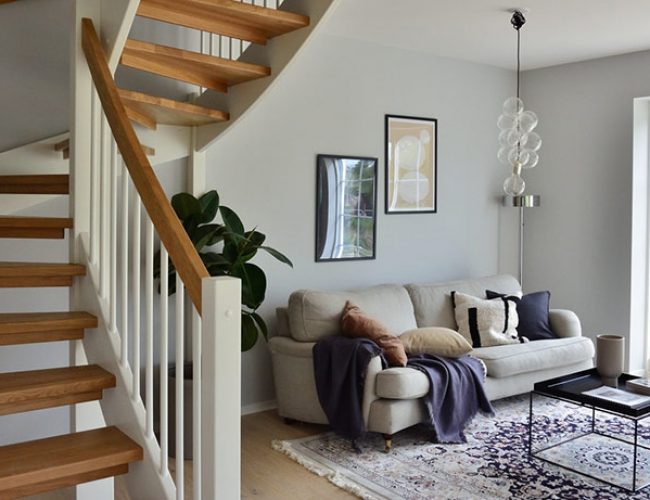 Need Painting Services?
...Something Else?
Call now or fill out the form below to request a callback!
High-end Remodeling and Painting Services
Paint and stain are critical parts of the remodeling process. Custom cabinets, painted in place are preferred by most upscale remodeling contractors and designers. You can trust us to give you the proper prep and durable finish that your clients will love.
If you are a General Contractor looking for a new or second painter, we are comfortable estimating from PDF plans for your next project. We want to add you to our list of GCs and project managers that consider us their preferred painter.