About Murrayhill Painting
Columbia County - Multnomah County
Murrayhill Painting & Fine Finishes is focused on quality. Patrick & Matt share the same values of honesty, hard work, and high standards. "If you are committed to best practices and dedicated to treating people the way they want to be treated, success will follow." We are building a company based on these ideals and looking forward to our clients and our coworkers sharing in our success.
Enter your information and Matt will call you right back to set up an appointment!
The Origin of Murrayhill Painting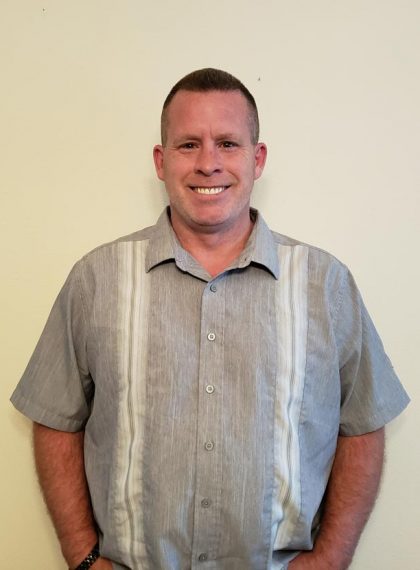 Murrayhill Painting & Fine Finishes is a local painting contractor that specializes in high-end homes throughout the Portland metro area. Our customers want the best painters working on their homes in order to achieve the highest possible quality.

Matt Duffey and his painting crew have made a name for themselves among homeowners and contractors throughout Oregon for being honest, reliable craftsmen who take pride in their work and strive for dependable and consistent quality.
"It's been a struggle for me as a Portland remodeling contractor to find a really good, reliable painter that does a great job every time. After working with Matt on a few projects I finally felt like my search was over."
MURRAYHILL REMODELING OWNER
Talk to Matt today about what you are looking for and he will help you explore your options and plan your painting project.

"The painting crew from Murrayhill Painting was impressive. The guys were careful and neat, and finished the job on time as they said they would. They arrived on time every morning, were cheerful and professional, and cleaned up after themselves each day."

- Marcia

"This company is top of the line for interior/exterior painting. The owner is very professional and goal oriented. He is so focused on meeting the homeowners/General contractor expectations on quality and timelines. He is very hands on and has a great crew."

- Teisha Duffey

"I've known Matt for years and his company up here in Washington has painted a few homes for me, we work well together especially when it comes color choices! I know if I ever had a problem he would be right on top of it! So if you want an honest job for an honest rate go with this company, you won't be disappointed!!!"

- Cliff Whitmore

"Murrayhill Painting LLC did a fantastic rescue job of some horrifically bad work done by a preceding painting contractor whom I fired. Murrayhill's restoration was epic. Millwork paint laid down like glass. Excellent stain work and cabinet painting. Every member of the crew is a highly skilled, quality conscious professional. This is not a team you have to watch, or coach, or correct. Craftsmen quality, not workman quality. I intentionally picked top bid, not low bid, and still got more than I expected."

- John Upton

"We had to paint a few interior ceilings at our house and Matt was referred to us by a Realtor in Portland. Matt showed up the next day to walk the house. He was highly professional and provided valuable feedback on the job scope and what type of paint was best. Matt scheduled our painting immediately and did an excellent job. All of this and he tied for best price out of three painting proposals. Matt will be our first call for any future painting!""

- John Rassier

"Matt has been a pleasure to work with and the attention to detail of the craftsmen always makes us look great."

- Lloyd

"The Murrayhill estimating and install teams are very professional and easy to work with. They show up on time, every time and always are in great communication from start to finish. Their installers are very detail oriented when it comes to protective coverings and take the time to install the paint carefully and thoughtfully. They also make multiple trips to touch up paint and provide client care after their work is complete. "

- Courtney

"Matt and his team did an excellent job painting our interior walls and all of our kitchen cabinets in our new house. Our business rep, Matt Duffey, as well as the painters themselves were great to work with. Pricing was very competitive for the quality of work. They even sent out a professional Color Consultant to help us choose our colors."
- Scott


"Matt and his team did an excellent job on my personal residence. He was on time, provided an accurate bid for which he delivered on, and provided timely updates. As a result of this experience, I've hired him to work on another exterior project too."

- Michael Knapp

"Matt and his team painted my 100 year old two story house and detached shop. My house is complicated and needed lots of prep work from all the chipping, etc. the result of my experience: Highest quality work you will ever find! Matt and his team have great attention to detail and do impeccable work. I'm so thankful my home is so beautiful now!!"

- Christine Joy

"QUALITY and DEDICATION! Those are understated words when describing Matt's work. He was by far the best painter we have ever worked with and my husband is a builder...so we have a LOT of experience with painters! He will over service and over perform any job you send his way!"

- Mauri Tamborra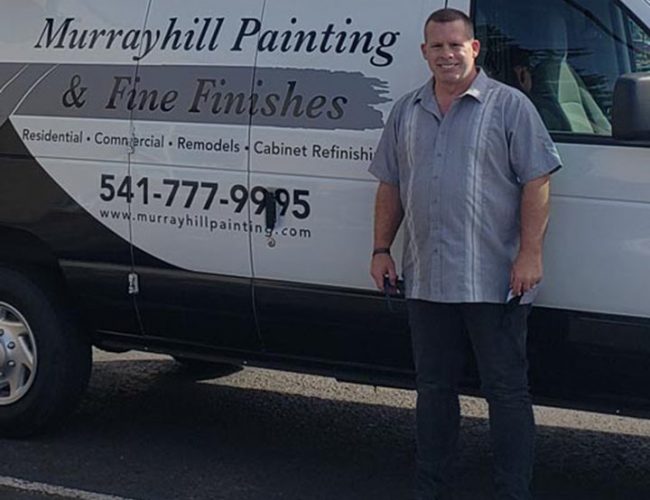 Matt began a lifelong passion for the painting industry at the age of 17 when a family friend trained Matt on old Victorian home restorations in Cashmere, WA. Over the last 30 years, Matt has become a leader in the NW paint industry. As an active member of the ACA and ACPA, Matt is an expert at hiring, training, and managing crews working on all aspects of residential and commercial painting. From large condo exteriors to upscale interiors, fine finishes, and specialty coatings, Matt has the skill and the experience to ensure a successful project.
As a research associate at Boise Cascade, Patrick studied coating chemistry with scientists from the paint industry at the University of Western Michigan. After 10 years in coating science & technology, Boise Cascade shut down their R&D and Patrick started Murrayhill Remodeling company. Patrick tried all of the leading paint contractors in Portland before he met Matt. He was so impressed with his skill, experience, and work ethic that he decided to partner with Matt and start their own company.
Need Painting Services?
...Something Else?
Call now or fill out the form below to request a callback!